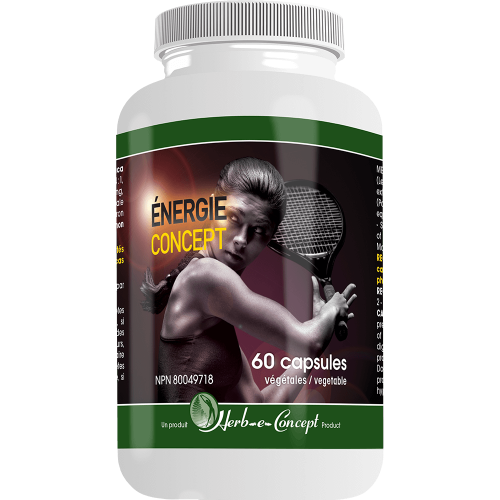 Energy Concept
$31.99
Energy Concept is a natural supplement that can strengthen the immune system, balances bad cholesterol and blood pressure, and may help correct some anemias. It is also used to help counter stress, nervousness and physical fatigue. It is intended for adults who want to strengthen their health and increase their energy, strength and endurance.
Additional Information
Used in phytotherapy as a support therapy to help control blood sugar levels. Ginseng helps maintain cognitive function and/or reduces mental fatigue in case of mental stress. Helps increase physical capacities/performance in case of physical stress.
Maca 600 mg (Lepidium meyenii) 4: 1 conc. equiv. to 2400 mg
Korean Ginseng 600 mg 4: 1 conc. equiv. to 2400 mg
Royal jelly 300 mg 3.5: 1 conc. equiv. to 1050 mg
If you have high blood pressure, take anticoagulants or digoxin, take antidepressants, are pregnant or nursing, if you are diabetic, consult a health care professional before using. Do not use if you are allergic to bee stings, apiculture products or have asthma or atopic eczema. Some people may suffer from insomnia, anxiety or headaches.