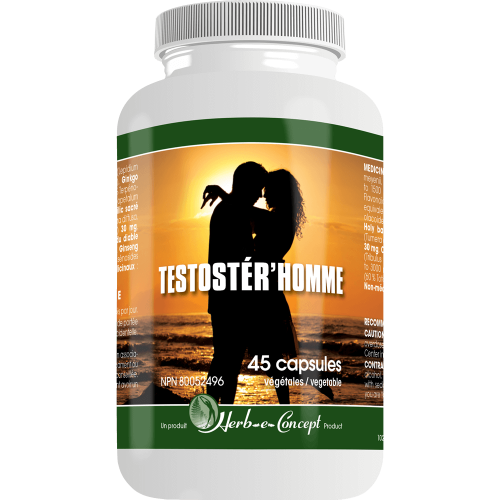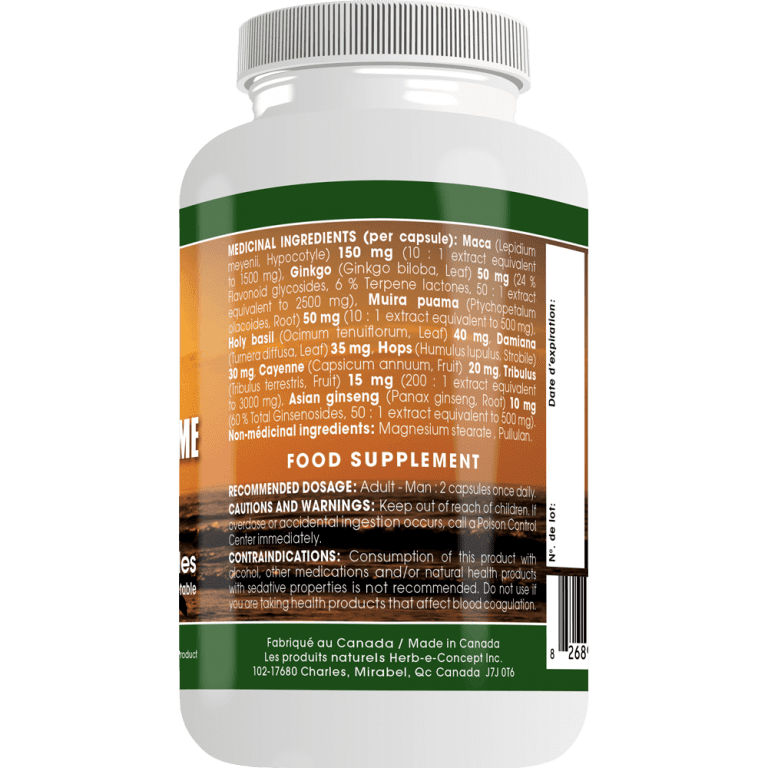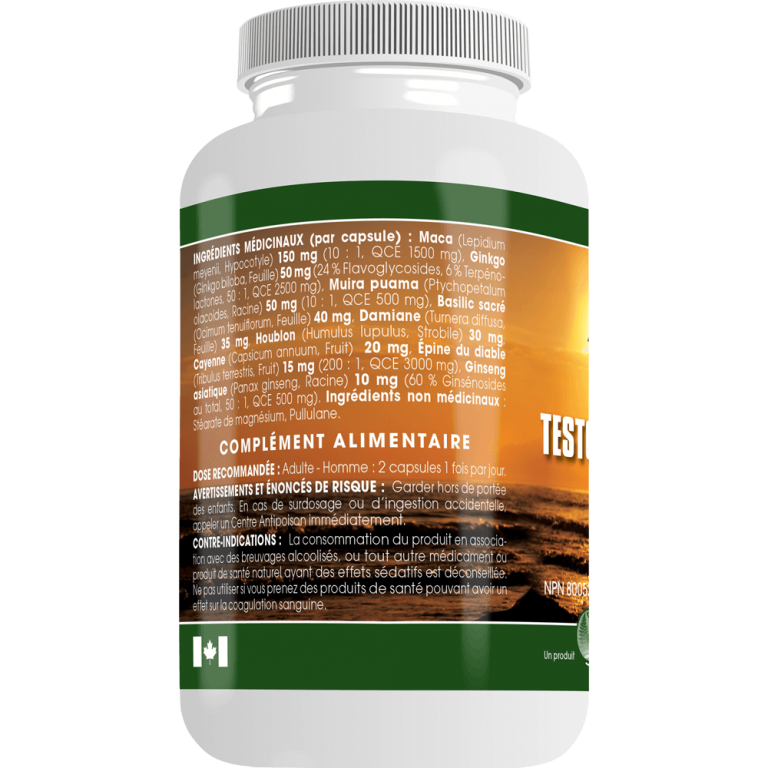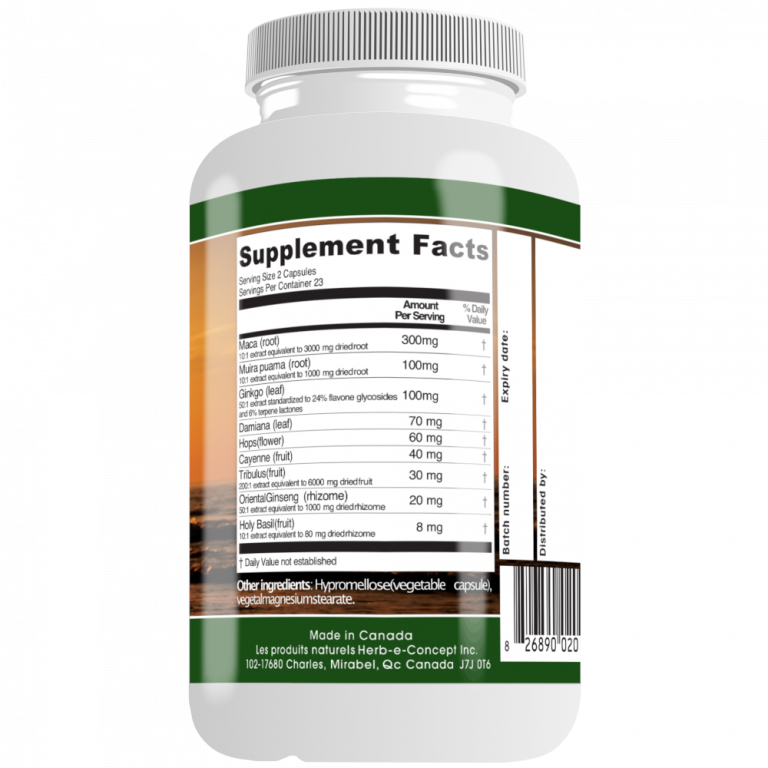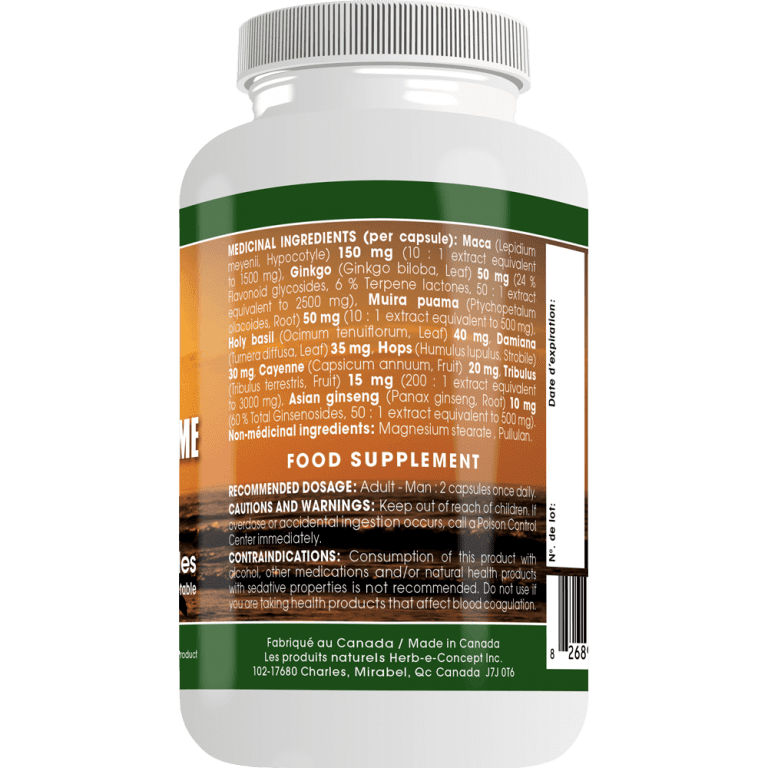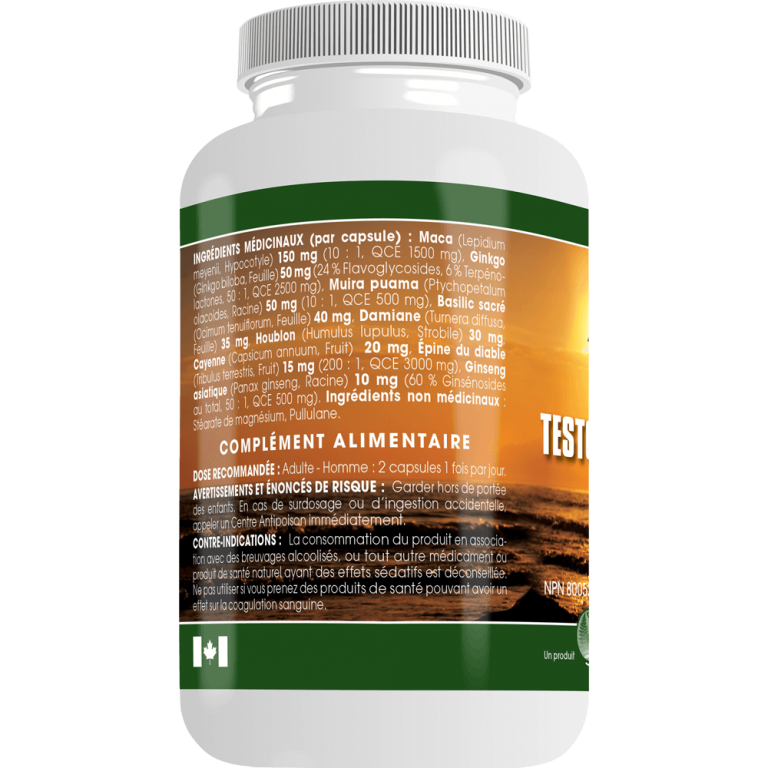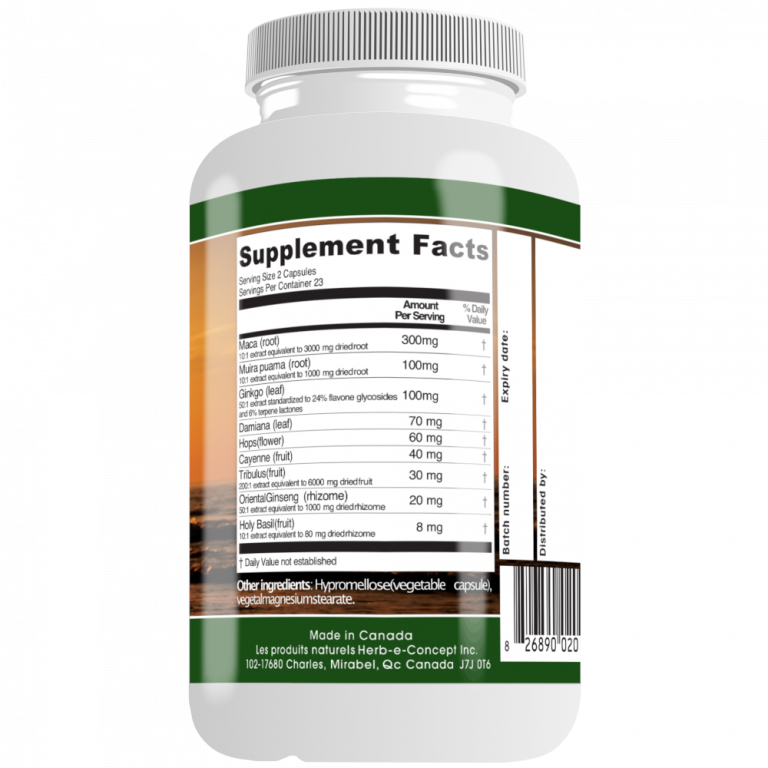 Testoster'Homme
$30.99
Testoster'Homme has been specially developed to meet the health needs of men. With its anti-stress, vasodilating, euphoric and energizing properties, this natural supplement can help to awaken the libido. It can also help to increase physical and mental endurance and promote optimal blood circulation.
Additional Information
Maca helps support the emotional aspects of sexual health.
Ginseng helps maintain cognitive function and/or reduces mental fatigue (in case of mental stress).
Ginkgo helps maintain peripheral circulation.
Tribulus is traditionally used in Ayurveda under the name Vrsya
(aphrodisiac) for men.
A formula that can help control the signs of andropause.
Maca 150 mg (Lepidium meyenil – Hypocotyl) 10: 1 Extract equiv. to 1500 mg.
Ginkgo 50 mg (Ginkgo biloba – Leaves) 24% flavonoid glycosides 6% terpene lactones
50: 1 Extract equiv. to 2500 mg.
Muira Puama 50 mg (Ptychopetalum olacoids – Root) 10: 1 Extract equiv. to 500 mg.
Holy Basil 40 mg (Ocimum tenulflorum – Leaf)
Damania 35 mg (Turnera diffusa – Leaf)
Hops 30 mg (Humulus lupulus – Strobile)
Cayenne pepper 20 mg (Capsicum annuum – Fruit)
Tribulus 15 mg (Tribulus terrestris – Fruit) 200: 1 Extract equiv. to 3000 mg
Asian Ginseng 10 mg (Panax ginseng – Root) 60% total ginsenosides – 50: 1 extract equiv. to 500 mg.
If you have stomach ulcers or inflammation, if you are taking anticoagulants (for example, anticoagulants, substitute treatment with coagulation factors, acetylsalicylic acid, ibuprofen, oily fish, vitamin E), digoxin, antidepressants or a drug for epilepsy, if you have diabetes, heart
If you have a psychological disorder or illness, such as frequent anxiety or depression, consult a health care professional before using.
Consuming the product with alcoholic beverages or any other medication or natural health product with sedative effects is not recommended.
A satisfying sex life
If ever there was a taboo subject, erectile dysfunction is it. And yet, this problem affects the sex lives of many men. Male impotence can occur at any age, leaving fear and performance anxiety in its wake. Several factors affect a person's ability to maintain an erection: illness, medication, lifestyle, depression and even stress. Fortunately, erectile problems are not fatal. A solution: Testostér'Homme. Formulated with maca, Asian ginseng, ginkgo and tribulus, this natural supplement helps boost libido. A great option for regaining a satisfying sex life at any age!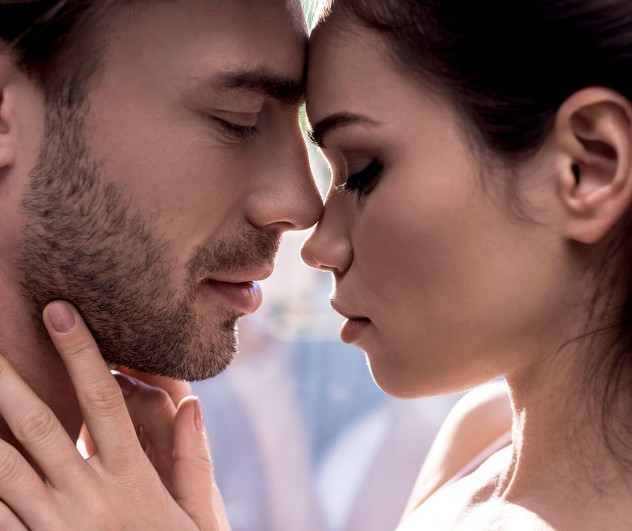 Slowing andropause the natural way
The first signs of andropause usually appear when a man enters his fifties. Lower testosterone levels in the blood cause the entire body to slow down. This can lead to many kinds of discomfort, including erectile dysfunction, decreased libido, lower energy, weight gain, fatigue and concentration problems. As they age, many men also experience more frequent urination, especially at night.
Testostér'Homme offers a comprehensive solution. Its unique formulation helps support the prostate and offset the physical, sexual and psychological symptoms of andropause. Combined with a healthy lifestyle, this supplement has concrete, positive effects on quality of life!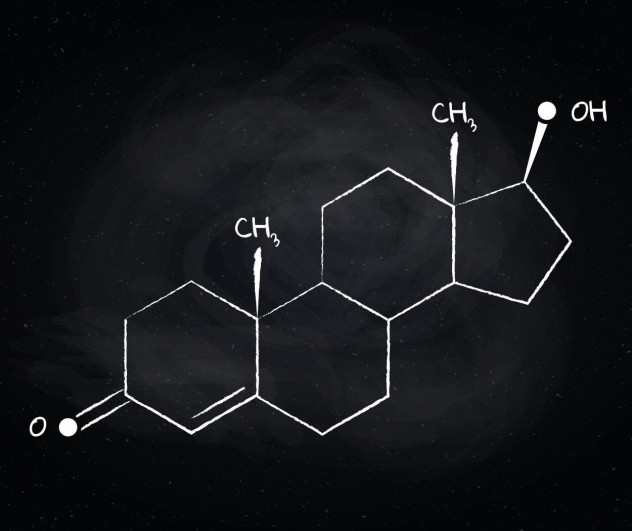 Many benefits
Testostér'Homme addresses the specific needs of men. In addition to promoting sexual health, this supplement supports cognitive function, increases physical endurance and assists optimal blood circulation. Its 100% natural ingredients act on many levels. It is known for its stress-relieving, euphoric and energizing properties. Men of all ages can gain from its many benefits. But be careful, Testostér'Homme is not a "miracle cure" to be taken now and then. Long-term use is recommended to improve overall health.