Whether or not we agree with all government decisions, whether or not we really understand the medical statements concerning Covid-19, in the contradictory opinions of real and false specialists, and in the face of turbulent news, many of us are suffering from the anxiety-provoking effect of the turmoil the world is going through today.
This turmoil affects us in varying ways and even more so the more sensitive people who must now necessarily develop greater resilience in the face of adversity.
We all witness actions that might seem trivial, in the supermarket, in a restaurant or in any other public place, but which give clues to the anxiety-provoking level of the situation: people are suspicious of others, the rules of social distancing are sometimes overly interpreted, going the wrong way in a supermarket aisle can trigger a conflict, and if the wearing of a mask is mandatory in public places, people can be seen wearing it alone in the car. Details that show that beyond all reasonable limits, some people's anxiety drives them uncontrollably into over-precaution. The other day, reaching out to pick up an item from the shelf in a supermarket, someone jumped back and looked at me like I was a leper. Just yesterday, in line, a couple in front of me were severely scolded for having passed a foot the social distancing mark stuck on the floor.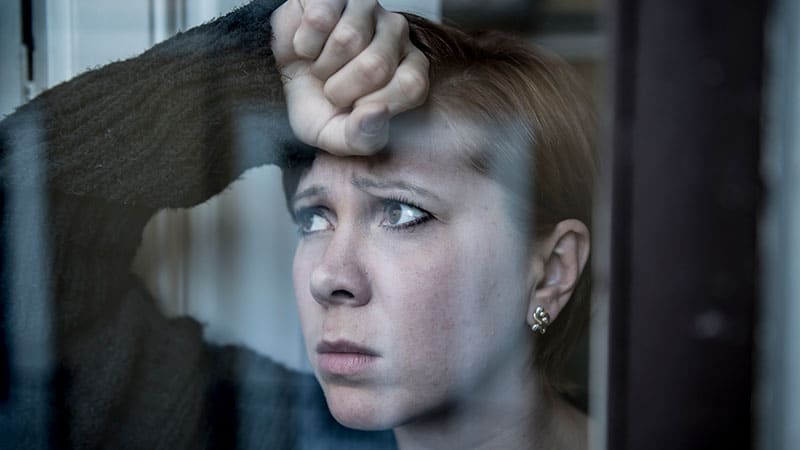 Social anxiety is the manifestation of a misinterpretation of facts, a fear of social situations, relating to a situation that the person interprets in an exaggerated way. It manifests as mild anxiety, anxiety of shyness, but can also lead to social anxiety disorder which can impact the daily life of people who suffer from it. Anxiety is the body's natural response to stress. It is a feeling of worry, fear and uncertainty that results from a perceived threat. More serious, social anxiety disorder, or social phobia, can develop for many different reasons. It is often associated with fear or worrying about what others will think of you. Those who are in pain may be embarrassed or have low self-esteem. They try to avoid any situation that will trigger this feeling of rejection.
When the social situation cannot be avoided because we need it, out of necessity for survival, it causes significant distress to the mental health of the individual, both before and during the social event. The effects of social anxiety on mental health can be distressing, but there are also physical symptoms that result from overwhelming anxiety. These symptoms include rapid heartbeat, shyness, negative thinking, low self-esteem, flushing, inability to make eye contact, restlessness, irritability, or any of the behaviors described above, and can also lead to panic attacks or anxiety attacks.
Although worrying because it directly affects our quality of life, it is not necessary to seek a chemical remedy for anxiety. There are many plants and other ingredients in nature that can reduce the amount of stress and anxiety experienced by the individual, prevent panic states and regain our full ability to concentrate. Among these plants is the skullcap. L-Theanine is also very effective and Omega-3s can provide very effective support for brain relaxation, without affecting the cognitive abilities of the individual.
These ingredients, and many more, are found in the natural health supplement LTO-3 (L-Theanine Omega-3) made by Herb-e-Concept. It works in 40 minutes on average after taking and its effect lasts about 8 hours. There are no side effects or addictions associated with taking LTO3.
LTO3 is available in the Original version, but also in a "No Taste" version, for children in a "Junior" version and finally with the addition of magnesium and vitamin B6 for the "Plus" version. LTO3 is available online at herb-e-concept.com as well as in any good natural products store.